Graphic Design •  Branding • Creative Marketing • Content Creation • Social Media • Animation • Responsive Web Design • E-Commerce • UX • UI
After six years of running in-person stop motion animation events, for which I developed over 26 themed workshops, it was time to take them to a global audience. 
I created on-demand courses and took the products from conception to launch by:
 • devising courses and accompanying materials
 • filming & presenting the courses 
 • designing a new website with e-commerce & learning platform 
 • creating email campaigns & social media content
 • Google: SERP #1 ranking
 • Facebook video: Led to a sales increase by 57% over a quarter
 • Email campaigns: Av. 39.7% opens, 29.8% clicks 
 • Pinterest: 1.3k monthly views, top pins: 19k, 10.3k views
 • Instagram: Increased engagement by 234% in one month​​​​​
In this, one of many promo videos I produced, the aim was to introduce myself and give a flavour of StopMoGo. I filmed, presented, edited and created the motion graphics.
The courses I created consisted of videos and supporting materials, requiring the StopMoGo website to have a complete redesign to sell and deliver them. I took it from an HTML/CSS site to a CMS platform with LMS and e-commerce powered by WooCommerce. 
The aims: to reposition the brand to encompass on-demand, in addition to in-person workshops, maintain the sense of fun, convert to newsletter sign-ups, drive sales, and to present the courses, behind a paywall, in an appealing and easy-to-use way. 
This is page structure I created as an overview in planning the design of a 2D stop motion course.
From login to first lesson of the 2D stop motion course
I created content to introduce myself,
 establish credibility, and convey the fun rapport that the in-person workshops were well regarded for. It was important that it was strong in brand identity, demonstrating expertise and personality.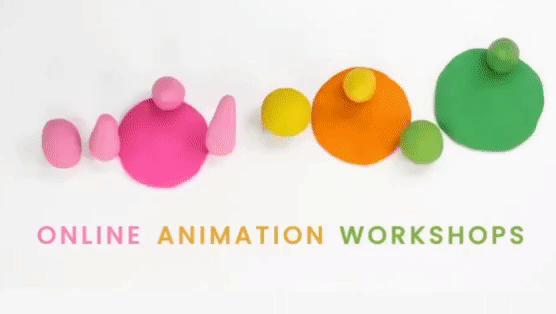 To establish StopMoGo as the go-to place for stop motion beginners, I boosted SEO through a combination of user research, Google analysis, research into design trends and blog content creation. These are some of the visuals I created for the most successful blog posts:​​​​​​​
As Pinterest remains relevant for creative enthusiasts seeking inspiration and is dominant in Google image search results, I researched what made pins successful in their design and created a new profile to share high-quality and useful content.
I created taster videos on YouTube to deliver some of the main course value, build authority, and encourage them to consume more of my content. I also designed the enticing cover images.
Giveaways and seasonal content kept the product top of mind during the approaching holidays (summer, Easter, Christmas, such as a contest I ran the week before the summer holidays, generating excitement and garnering more fans for StopMoGo's IG.

​​​​​​​
Favourable mentions include: the Webby award-winning 'The Kids Should See This', Skwigly online animation magazine, ZU3D stop motion app, MADE magazine, Mumsnet.